Home

New Orleans newspaper ignores Super Bowl
New Orleans newspaper ignores Super Bowl
Super Bowl LIII might be over, but the city of New Orleans isn't over it. The New Orleans Times-Picayune released its front page for Monday's edition. On it, the paper pretends Super Bowl LIII didn't even happen.
There's no picture featured on the front page, only five words.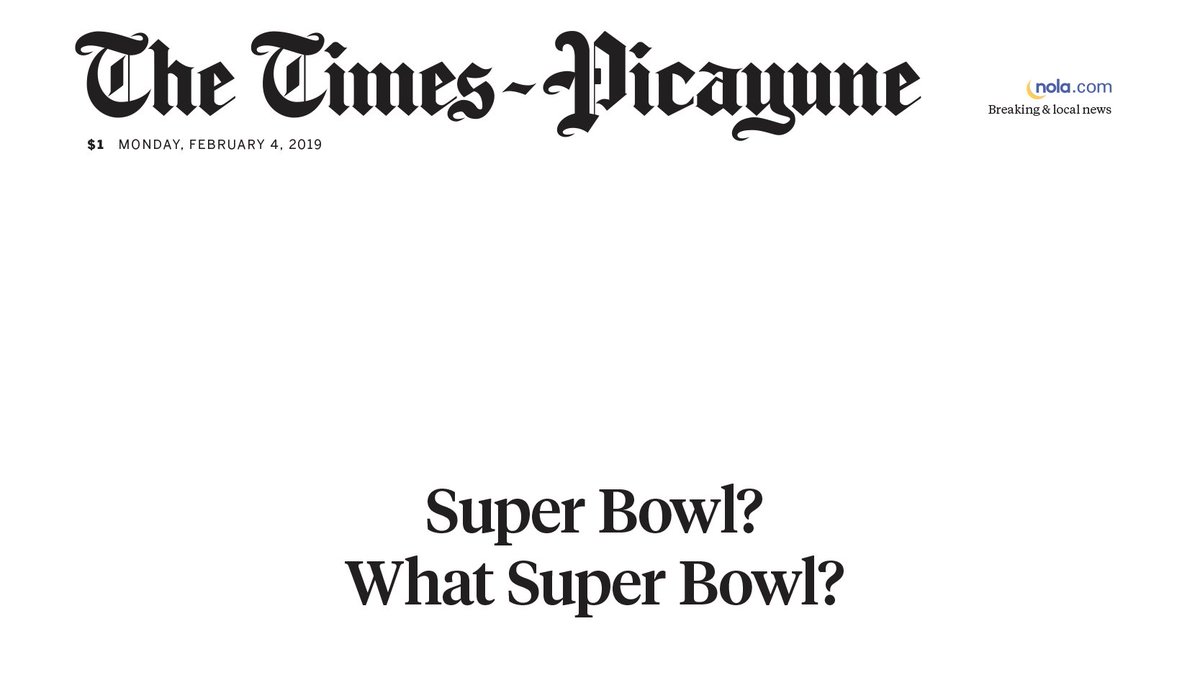 The blown call that kept the Saints out of the Super Bowl still irks Saints fans. New Orleans bars and restaurants refused to show Super Bowl LIII due to the non-call.
Who Dat?…
You might like these