Home

Who Needs the Super Bowl to Watch the Super Bowl Ads? - Huffington Post
Who Needs the Super Bowl to Watch the Super Bowl Ads? – Huffington Post
If you watch the Super Bowl to see the ads, pretty soon you may not have to watch the Super Bowl at all.
Once again this year, more and more ads are being released online before the game – which might seem counterintuitive, but which many advertisers see as a way of getting maximum exposure and value for their $5 million creations.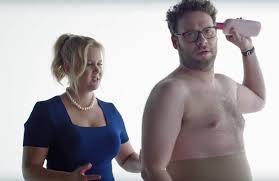 Thirty-second spots for Sunday's CBS telecast this year are running from $4.6 million to a little over $5 million, making it by far the most expensive real estate on television.
Posting the spot online before the game, or posting part of it as a teaser, is seen as a way to enhance the potential payback.
It's also consistent with the fact that the Super Bowl has expanded from a football game into an ever-growing media umbrella that now runs for weeks even outside the sports-television world.
Beyond the game itself, which on Sunday will be preceded by 7½ hours of preview shows, CBS has two prime-time specials this devoted solely to ads: Super Bowl's Greatest Commercials 2016, airing Tuesday 8-10 p.m., and Super Bowl's Greatest Commercials All-Star Countdown, airing Saturday 8-9 p.m.
That's in addition to Super Bowl's Greatest Halftime Shows, which will air Friday, 9-11 p.m. That one comes with a little suspense: CBS's promotional material does not mention Janet Jackson.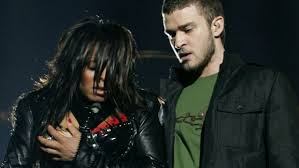 The sponsors of this year's ads are less coy. Company websites, and of course YouTube, have been rolling them out by the dozens.
Some companies have released full spots – like Acura, whose " target="_hplink">ad for a $156,000 set of wheels features fast-cut shots of sleek chrome to the tune of Van Halen's "Runnin' With the Devil."
Other advertisers have released partial spots, which is an interesting concept when the whole thing is usually only 30 seconds long.
KIA, for instance, is teasing that way to " target="_hplink">a spot with Christopher Walken, and LG to a spot with Liam Neeson.
You can see a fair amount of " target="_hplink">Amy Schumer and Seth Rogen in a Bud Light spot, and a bunch of Lil Wayne in a couple of spots for apartments.com.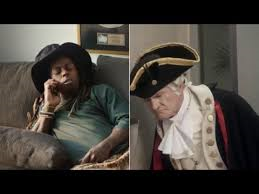 Those spots put " target="_hplink">Lil Wayne in a dialogue with George Washington, who also appears in a tease for a Jack in the Box ad.
With Hamilton scoring big on Broadway, maybe we're looking at a major Founding Fathers revival in 2016. Just throwing that out.
Anheuser-Busch takes a different tack in a spot for Shock Top, Bud's bid to break into the craft beer game.
In this " target="_hplink">pre-released spot, T.J. Miller conducts an extended exchange of insults with the top of a beer tap as he holds, naturally, a glass of Shock Top. It's an amusing if not completely novel idea, and what online viewers get is the director's cut. You can see 1:25 on YouTube, while the game-day spot will be trimmed to 30 seconds.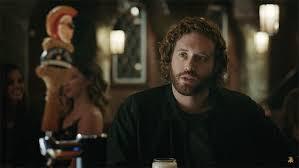 As these well-known names suggest, celebrities are having a big year in the Super Bowl ad game. Perhaps advertisers and their agencies, like Wall Street investors the last few weeks, have been looking for safe havens.
In the ad game, celebrities minimize risk, because even if the spot is awful, the celebrity still ensures it will get attention.
Similarly, just calling a new spot a "Super Bowl ad" gives it a glamorous aura whether or not it previews on Game Day.
Anheuser-Busch said a Bud spot that it released online before last year's 2015 Super Bowl drew 18 million clicks.
That's a good number of eyeballs to have banked before the game started – and it was still fresh to some 90 million game-day viewers.
YouTube, which clusters early-release ad spots into its AdBlitz site, is hitching its own brand onto the game with a promotion called How To Win Game Day.
Some of YouTube's most popular contributors, like MyLifeAsEva, Hannah Hart, Scott DW and Kingsley, will give tips starting Tuesday about how to become famous – if not necessarily rich – on YouTube. Jake and Amir host.
Given the viewership of the Super Bowl, it's not surprising that marketers are looking for every possible angle to hook themselves into the game, which is why ancillary promotions keep growing like the mutant chicken heart in a 1950s horror movie.
One of those productions this year got curiously buried: a game film from the first Super Bowl in 1967.
It wasn't a complete game telecast, just clips of every down. It was puffed up into a three-hour package with new commentary, but the actual football plays took just about half an hour.
That's probably about how long the actual plays will take again this year – making them perhaps the only thing about the Super Bowl that hasn't turned into the Long March.
Source: Google News Super Bowl Commercials
Who Needs the Super Bowl to Watch the Super Bowl Ads? – Huffington Post
You might like these