Home

Beyond the First 30 Seconds: Why Super Bowl Ads Must Have Digital Edge - Equities.com
Beyond the First 30 Seconds: Why Super Bowl Ads Must Have Digital Edge – Equities.com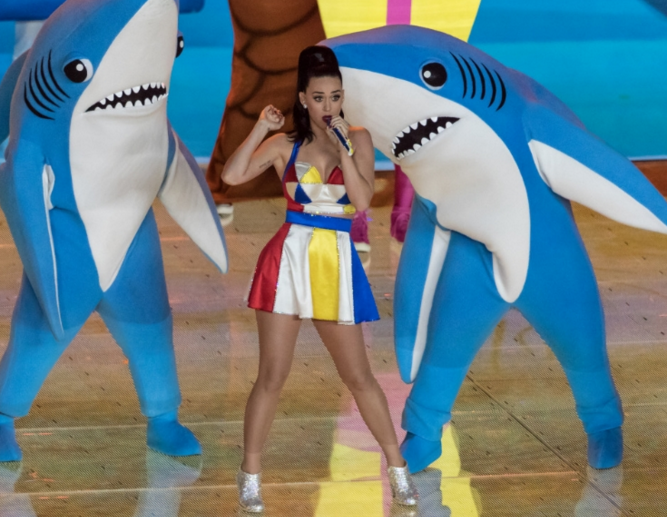 With February fast approaching, there's one Sunday event that's, arguably, the most anticipated televised event of the year. I'm referring, of course, to the Super Bowl, and for sports fanatics, party goers, and barflies alike, the big game can't come soon enough.
Last year's Patriots victory, along with Katy Perry's halftime performance – complete with a rainbow color palette and dancing sharks – was the most watched broadcast in US TV history. With a staggering 114.4 million TV viewers in 2015, the NFL's golden championship game is expected to break yet another broadcast record. However, well before our national anthem is sung and the teams take the field, one Super Bowl record has already been shattered: the cost of a 30-second ad during game time.
Unlike the World Series or the NBA championships, the Super Bowl is a one-game deal. Stakes are high for players, coaches, and advertisers alike. Without a series of games, advertisers and sponsors have one Sunday afternoon to get the most bang for their buck. With a number of studies showing that nearly half of Super Bowl viewers tune in just for the ads, it's no surprise that Super Bowl ad time is some of the most coveted and expensive time in television. Thirty seconds will now cost advertisers $5 million, according to CBS (CBS) chairman Les Moonves.
The cost of a 30-second Super Bowl ad spot has increased 75% between 2005 and 2014, now generating a staggering $2.19 billion in ad sales. However, this jaw-dropping and ever-increasing price tag has left some advertisers seeking other alternatives to reach audiences on game day. In today's digital age of instant information and the undeniable influence of social media platforms, advertisers are beginning to question whether the $5 million investment is still worth it.
A Commercial Alone is No Longer Enough
Based on Super Bowl XLVIII data, $4.5 million in ad time resulted in:
Thirty seconds of commercial time.
Achieving an audience of 112 million people
Unknown brand engagement.
That same amount spent on web and mobile advertising, as demonstrated by Venturebeat, reached much farther than the initial viewership. Also, based on Super Bowl XLVIII data, for a week-long mobile campaign, $4.5 million dollars is estimated to have the following impact:
Reaching an estimated 125 million unique viewers
Landing 576 million impressions (across social media, video views, etc.)
Achieving over 27 million brand engagements
For the modern ad campaign, engagement is king., Purchasing access to a large pool of viewers for a single commercial with a celebrity endorsement may not be enough to reap a ROI that justifies such a hefty price tag. Digital storytelling, along with pre- and post-game brand campaigns complete with a call-to-action, has proven to up the competition for customer loyalty and give forward thinking brands a digital edge.
Going Cross-Platform
Not only did data from last year's game prove the event to be a televised victory; the numbers proved the power of the digital influence. During last year's telecast, over 28.4 million tweets related to the game and halftime show were sent, making 2015's game the most tweeted Super Bowl ever. Furthermore, last year's Super Bowl attracted 2.5 million unique viewers for NBC's internet live stream, up nearly nine percent from the previous year. Unable to deny the increasing interest in streamed events, CBS announced that the network will also livestream every national ad that runs during Super Bowl 50.
With an event that has one-third of a tech savvy national population glued to their TV sets, and now streaming devices, advertisers who want to make the most of their advertising dollars will need to engage in a cross-platform branding campaign. Commercials now have to be designed with the digital landscape in mind, usually containing a call to action within a brand's message.
Procter and Gamble's (PG) #LikeAGirl 2015 Super Bowl ad drove the hashtag straight to social media, with Hillary Clinton and JetBlue (JBLU) joining the conversation. Also, in an effort to capitalize on the excitement leading up to the main event, companies are now releasing teasers to their commercials during popular broadcasts such as "The Today Show" or "The Tonight Show." These teasers usually find their way onto YouTube, where they're then shared on social media and often go viral shortly thereafter.
The cross-platform approach has revealed opportunities for engagement before and after the game. However, thanks to social media, some of the most memorable ads happened alongside crucial moments during the game.
Creativity (and Timing) as Currency
Although some brands decide to pass on the multi-million dollar TV ad investment, all's not lost in the Super Bowl ad race. During the 2013 Super Bowl, the New Orleans Superdome stadium went dark. In a moment that seemed like a technical mishap, one brand, Oreo (MDLZ), saw an opportunity:
"Power out? No problem. You Can Still Dunk In The Dark"
With a single tweet, Oreo won the 2013 Super Bowl ad race without purchasing a single second of ad time. Moreover, when an interception changed the course of the game, Cheerios (GIS) tweeted simple photo of a single Cheerio and the caption:
Everyone's mouth right now.
Newcastle Brown Ale's (HEINY) online video ad, featuring Anna Kendrick, crashed the party in 2014. The video ad was based on the premise that Newcastle reneged on their offer to feature Kendrick in a real Super Bowl Ad because they didn't have the money to pay her. Released a week before the Super Bowl, "Behind the Scenes of the Mega Huge Football Game Ad Newcastle Brown Ale Almost Made," garnered 3.2 million views on YouTube and was named the best Super Bowl ad of 2014 by Time and AdWeek.
By being quick and topical, these brands won the ad race without spending the big bucks.
Creating New Opportunities
With 18 days until kickoff, Super Bowl 50 is positioned to take full advantage of the digital and mobile audience, and not only be a major televised event, but a major online event. Yet, one question remains:
How viable are TV ads? They are viable for as long as major companies are willing to purchase access this record breaking broadcast's viewership. However, a major ad without a digital ad campaign that will carry a brand throughout Super Bowl week will be money wasted. Television may be the catalyst; however, the online community and digital platforms have created new marketing opportunities for companies of any size to increase brand awareness and influence purchases.
DISCLOSURE: The views and opinions expressed in this article are those of the authors, and do not represent the views of equities.com. Readers should not consider statements made by the author as formal recommendations and should consult their financial advisor before making any investment decisions. To read our full disclosure, please go to: http://www.equities.com/disclaimer
Source: Google News Super Bowl Commercials
You might like these