Home

Anheuser-Busch Super Bowl LVII Starting Line-Up Revealed
Anheuser-Busch Super Bowl LVII Starting Line-Up Revealed
AMERICA'S MOST BELOVED BEER BRANDS ARE BACK WITH A FAN-FIRST SUPER BOWL PLAYBOOK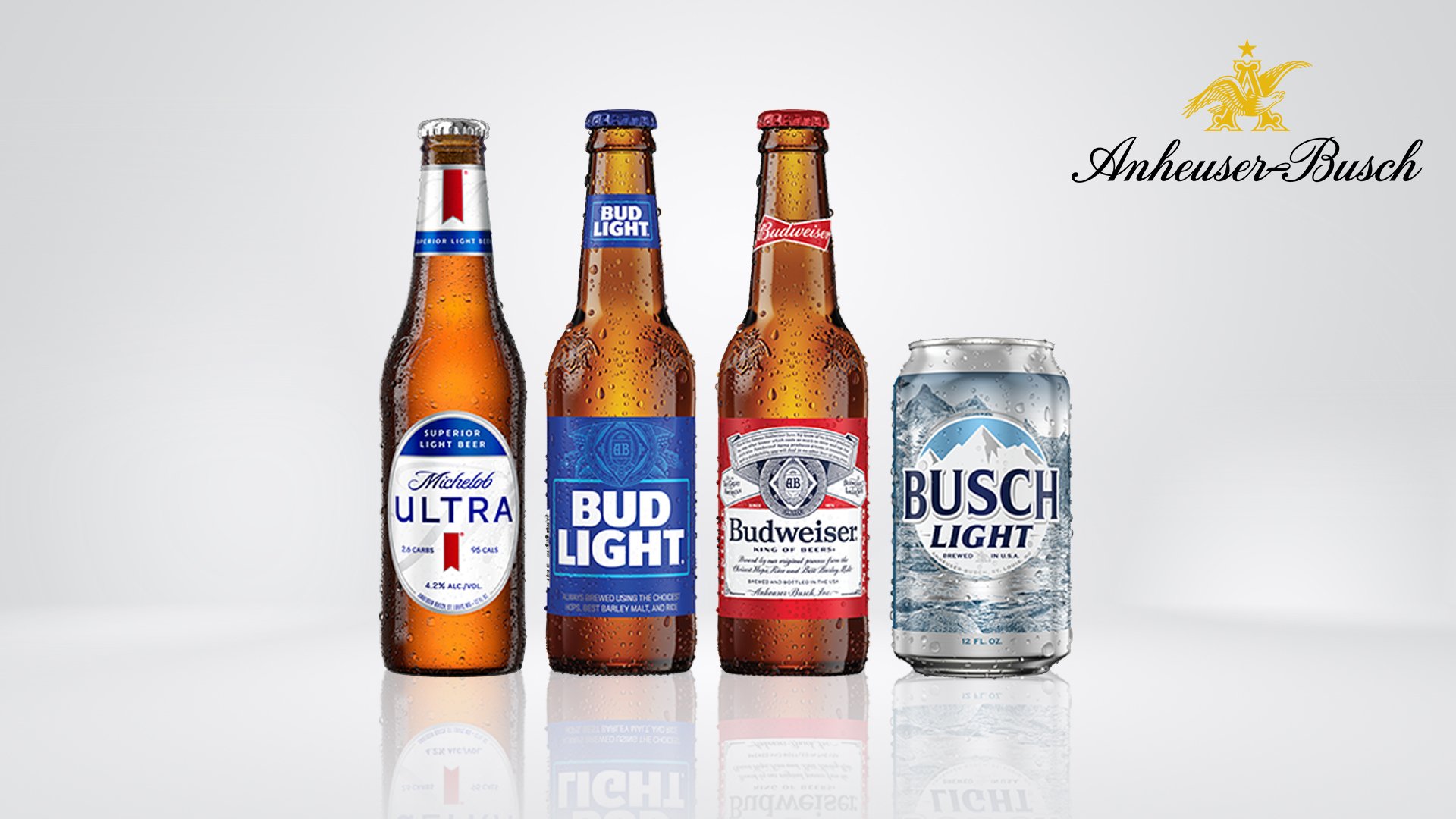 Anheuser-Busch is unveiling its mega-charged advertising strategy honed from decades of experience as one of the Super Bowl's most creative and iconic advertisers. The strategy prioritizes connecting with beer drinkers and fans wherever they are and will show up within the game itself via the traditional ads fans have come to expect, as well as through best-in-class executions pre-and post-Super Bowl at retail, online and offline.
"Anheuser-Busch has a long history of delivering big for fans during Super Bowl and this year is no exception," said Benoit Garbe, Chief Marketing Officer, Anheuser-Busch. "As we've been doing for decades, A-B will once again lead the alcohol category with total minutes of in-game creative delivered by our iconic and high growth brands. Beyond broadcast, we are further investing in omni channel, digital-first and with local assets that will deliver for fans not only at Super Bowl, but throughout the entire football season and every moment in between."
Anheuser-Busch will have four Super Bowl ads, three minutes of national advertising time and :30 seconds of regional advertising time, for a total of three and half minutes. The spots will each be supported by 360 marketing campaigns that extend for the full year, featuring robust digital and social plans, local OOH, e-comm integrations, and unique in-store displays:
Bud Light: Bud Light, America's #1 easy-drinking light beer, will once again return to the Super Bowl stage, bringing a campaign all about how to make the big game easier to enjoy. Super Bowl 2023 marks a new era for the brand, where Bud Light helps people see that choosing to enjoy life can be easy – with the help of one of Hollywood's hottest stars.
Michelob ULTRA: Michelob ULTRA, now established as the beer industry's clear growth leader, is the beer brand that's all about superior enjoyment for all. The brand's return to Super Bowl this year will feature a jam-packed campaign including two dynamic TVCs, a handful of "firsts" for Anheuser-Busch, a roster of superstar athletes, can't-miss brand collaborations, innovative consumer experiences and epic entertainment partnerships.
Budweiser: Since 1876, Budweiser has proudly championed the American spirit and connected people with shared values over a Bud. For this year's regional Super Bowl ad, Budweiser is partnering with American icon Kevin Bacon to spotlight the stories of passionate, self-made Americans, each connected by a Bud six pack.
Busch Light: Busch Light, a brand that has seen continued growth since 2019, is once again bringing its recognizable humor to the biggest game of the year in a spot starring the rugged wilderness, brand mascot Busch Guy, and an iconic songstress. The outdoorsy antics in this spot will kick-off a yearlong campaign called "The Busch Guide" to teach Busch Light's nature-loving fans hilarious and essential survival skills.
Anheuser-Busch is committed to leading the way and pushing for inclusive representation in front of and behind the camera including with teams, partners, and suppliers. At Super Bowl, and in creative all year, from actors to athletes, viewers will see a representation that reflects the world and the diversity of beer consumers.
Beer is always there in the moments that matter – after work, unwinding with friends, or at Super Bowl. On February 12, Anheuser-Busch will lead the beer industry on the biggest stage to show millions of football fans across the country, Super Bowl Sunday is beer's big day.
Beyond the big game as one of the largest and most influential sport sponsors and advertisers in the U.S., football and its loyal fans continue to play a critical role for Anheuser-Busch. During key moments all season long, the Anheuser-Busch portfolio of brands will bring fans even closer to the sport through a renewed multi-year NFL sponsorship, partnerships with 26 NFL teams and endorsement deals with more than 27 current players.
You might like these